ILLUSTORIA Issue 4 Grow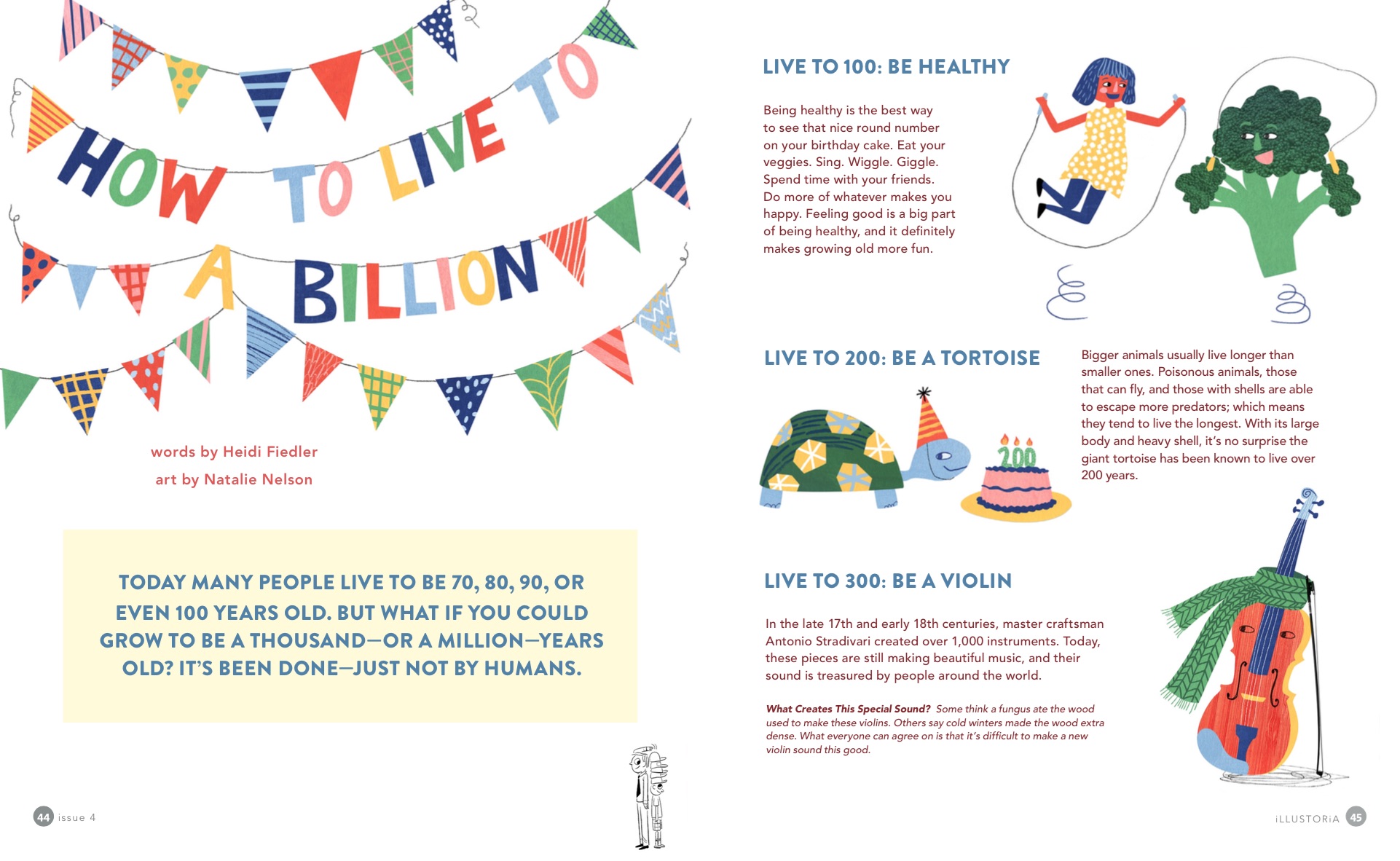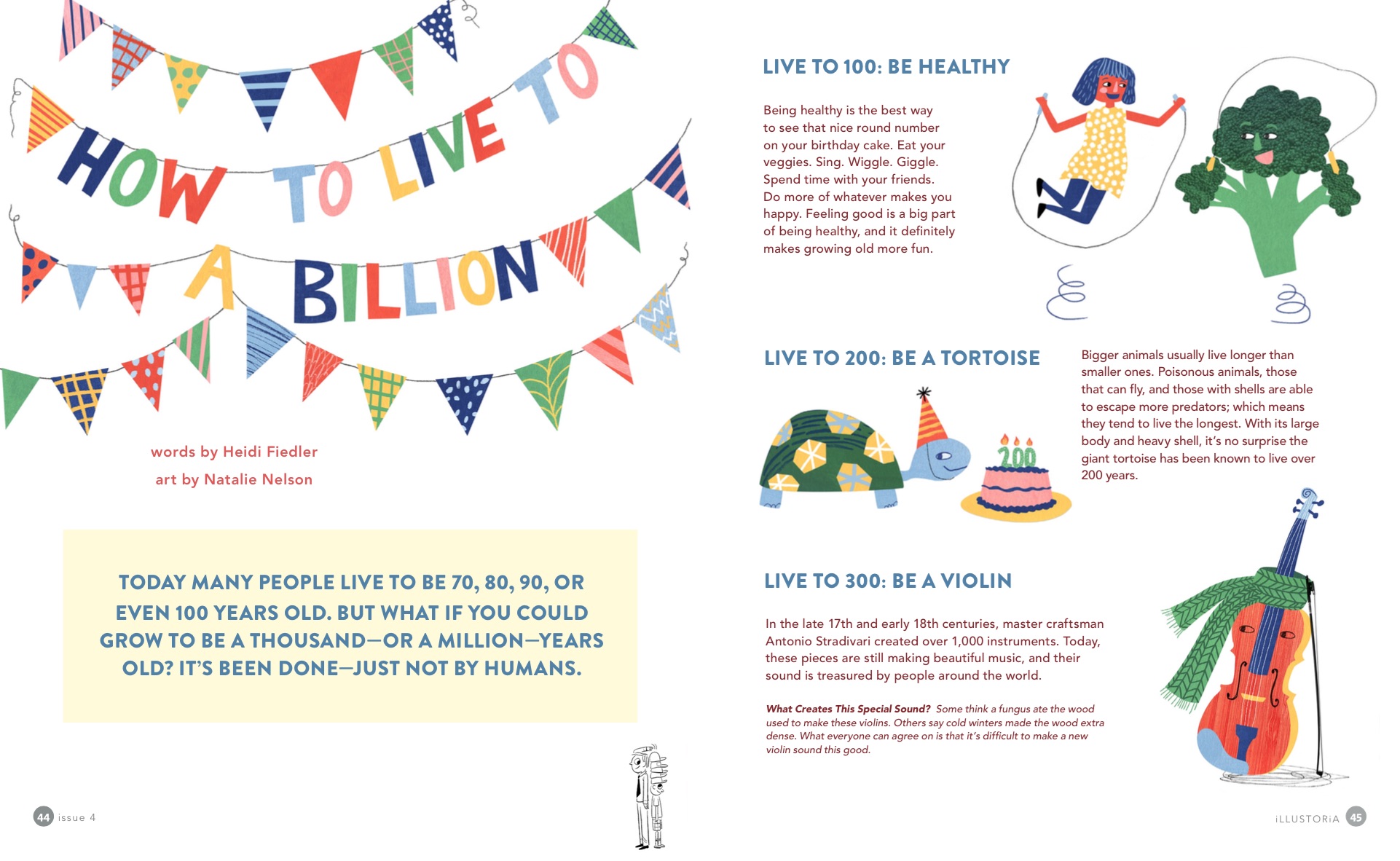 sold out
ILLUSTORIA Issue 4 Grow
The Grow Issue is lush, gorgeous, and brimming with delight, packed with stories and comics that prompt kids and grownups to get outside and look closely at all that is growing and transforming right before their eyes—as well as to reflect on the changes taking place that can't be seen. This issue features an essay by beloved children's book author & illustrator Peter Brown on the making of his first illustrated novel, The Wild Robot; an interview with creative duo Lisa Brown & Daniel Handler (aka Lemony Snicket), who reveal their favorite childhood books and toys and share advice about writing and drawing; a beautifully illustrated essay exploring the color ultramarine blue by pigment- and watercolor expert Alexis Joseph of Case for Making and master watercolorist Lindsay Stripling; an illustrated story about the age of things from 100-year-old tortoises to billion-year-old stars by Heidi Fiedler and Natalie Nelson; a poetic comic on Emily Dickinson by Sofie Louise Dam; a DIY paper maché succulents activity by Claire Astrow; an illustrated tutorial on making your own natural dyes by Matt Katsaros; and so much more to delight the senses in the form of comics, illustrated stories, book recommendations, a playlist and recipe, coloring pages, and activities.
Cover art by Lindsay Stripling
Contributors include:
Lisa Brown, Daniel Handler, Peter Brown, Lindsay Stripling, Alexis Joseph, Diana Sudyka, Cynthia Alonso, Sofie Louise Dam, Martin Cendreda, Britt Browne, Elizabeth Haidle, Claire Astrow, Matt Katsaros, Heidi Fiedler, Natalie Nelson, Terra Elan McVoy, Sean Hipkin, Karl Dotter, Yuliya Gwilym, Hatiye Garip, Paul du Coudray, Laurence King Publishing and Scout & Whistle.
Many thanks to our issue 4 sponsors: Sakura of America & Case for Making
Each issue features:
the creative original work of dozens of contributors (artists, storytellers, performers, chefs, makers)
quality DIY activities for kids
music & book reviews
a recipe, coloring pages, and drawing and writing activities
high-quality, recycled paper stock & soy-based inks
a fun way to engage across generations
Specs: full-color, 64 pages + matte cover stock, 8.5" x 10.5" (portrait)
Age range: creative kids ages 6-12 & their grownups